Those who love at first sight for a restaurant or a bar often turn into a loyal customer for years, sometimes for a lifetime. However, this can only happen if your place is "visible" and it is precisely here that marketing strategies become crucial. Thinking about and adopting the right strategies for your bar is not that simple: sometimes you only get there after a process of trying and failing, but the good news is that they don't have to be complicated or expensive strategies. In this article we will list 7 marketing tips to follow to ensure that your restaurant or bar is besieged by new patrons and adventurers who then will not be able to help but come back to you.
To reach full house in a restaurant, bar or coffee shop, at least two or three of these ideas are usually combined. You can unleash your imagination and develop original promotional campaigns or attract local customers through Google: try various strategies and discover the most effective ones for your business.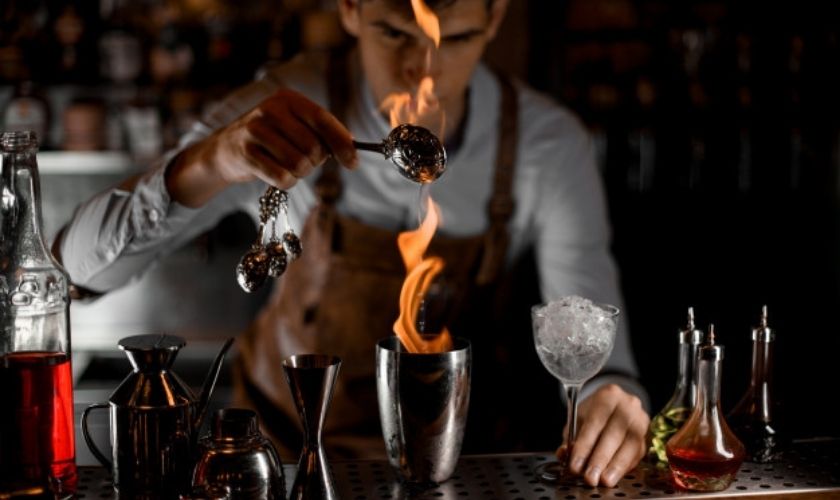 Create a Website for Your Bar
What is the greatest advantage of a site dedicated to your bar? You can shape it however you want, with the colors, fonts and contents of your choice and even inserting a custom logo. Consider it as the showcase of your online business, the virtual reflection of your brand that must be immediately recognizable for all the people who visit the site.
By uploading the menu of drinks and dishes to your site, you will give potential customers the opportunity to check and know in advance which delicacies they will be able to taste or drink in your restaurant. It is also advisable to add photos of your restaurant or bar.
It is good to choose images that portray the staff and / the customers enjoying a nice evening in your place full of people: in this way those who see the photos can get an idea of ​​the atmosphere. You can also encourage customers to come back and share on your site (for example in the "What's New") news on the latest offers or about future events, or you can accept bookings through the ' integration on your service site for online reservations that you like it more.
Another fundamental point is the online visibility of your site: the more it is visible, the more potential customers will be able to find it. This is why it is very important that it is optimized for SEO.
Tip: Since the rules to combat the spread of Coronavirus vary not only by country, but also by region or city, it is useful to include an FAQ page on your site in which you give an account of the rules that the your venue and the services you offer at the moment.
Bring your Business to Social Media
If we imagine that your restaurant website is the main course of a meal, for example a nice plate of spaghetti "allo scoglio", then the presence of your business on social media will be the indispensable chili without which that first course would not be the same thing. Furthermore, since platforms such as Facebook or Instagram are used by billions of users, you can aspire to obtain excellent results by creating profiles for your business and updating them constantly. For example, you can share shots of the week's menu on social media or promote a special offer: these initiatives will help you attract more and more customers. Are you wondering where to start?
Facebook is the most used social network in the world. About two and a half billion people a month log into their Facebook account: it is clear that this huge audience represents a great opportunity for companies, also because promoting your restaurant through Facebook Ads is relatively cheap. It is a tool that allows you to choose the age range, location, interests of the people you want to see your ads. Remember to upload the updated menu of your restaurant or bar to your social profile and enter the link to your site and your contact information.
Most of those who use Instagram are under the age of 35 (59%), mostly grouped in the range between 19 and 24 years. However, the greatest growth was recorded in the age group between 46 and 55 (+ 69%) and in that between 36 and 45 (+ 42%). While remaining low, the percentage of users over 55 grew by 97%. The fact that Instagram is an image-centric social network makes it ideal for use by owners of bars, cafes and restaurants. In fact, what is more tempting than an inviting photo of your favorite dish or drink that seems to be calling you?
Encourage customers to register and show their location on Facebook or Instagram when they are in your venue. You will surely have seen many times that friends and contacts register and show their location on Facebook and / or Instagram when they are in their favorite restaurant, perhaps sharing a photo of their lunch. Encourage your / your customers to do the same in their social profiles! This is a great way to attract even more people because all of their friends / contacts will see that post. But how can you entice them? Simple! Create an "instagrammable" environment in your bar so as to give customers the perfect background to take pictures or make videos in your bar and share them in their respective Instagram profiles, perhaps with positive comments.
Optimize the Site to Attract Local Customers
What does a person do who needs to find a nearby shop or restaurant / bar as soon as possible? In most cases he will put his hand to his smartphone, open the Google page and, depending on what he is looking for, he will be able to type in keywords such as "Sushi restaurant near me". Taking into account these words and the position of the person tracked thanks to the GPS, the search engine will indicate the closest sushi restaurants. You will understand that it is of paramount importance that your site is optimized to appear among those restaurants (assuming you have a place that offers that type of cuisine!).
If you have been building your site for a while, it is very likely that it has already been indexed by search engines. The next step will be to further optimize it for local search:
Create and set up a profile on Google My Business. It is a free and easy-to-use tool to ensure that your business information such as address, contact details, telephone number, opening hours, are always updated on Google. You can also add photos of your place, your menu or the drink list: they will help you attract the attention of potential customers looking for a place to eat and drink well nearby.
Encourage customers to leave you a review on Google. You may have already noticed that when you Google a restaurant or a bar, the result often appears accompanied by reviews and a star rating. Your goal must be to get 5 star ratings: the more you receive, the more people will be tempted to choose your service rather than another. Using customer reviews is truly one of the best ways to promote your business for free.
Organize Promotions and Events
Organizing "happy hours" on a regular basis and offering special discounts on specific days of the week: here are two great ideas to attract new customers and to strengthen the loyalty of regular ones. Have you ever thought of organizing theme nights?
Offer Vouchers or Other Promotions
Let's face it: who doesn't like to save a few euros? Discounts also allow you to attract new guests and entice repeat guests to choose your service again. The voucher never goes out of style, but why limit this tool to something to use as a last resort for a birthday or Christmas gift? Many cities offer new residents vouchers to help them integrate and also to encourage them to spend something by supporting the local economy. Vouchers of this type are often also distributed by tourist offices.